Caernarfon Castle — The King's Gate Project
Cadw's ambitious project transforms the Caernarfon Castle visitor experience.
The majestic King's Gate has benefited from a £5 million investment to install a rooftop deck, floors in its towers and a lift to allow visitors to reach parts of the gatehouse that have been inaccessible for centuries.
Follow our timeline of developments from securing planning permission in 2020 to the reopening of the King's Gate in April 2023.
July 2023
Project timelapse video
Experience the scale of the redevelopment of the King's Gate through our project footage.
April 2023
NOW OPEN: areas of Caernarfon Castle that have not been accessed for centuries — thanks to £5m investment
Following three years of work, the enhancement project at the main gateway into the castle is complete.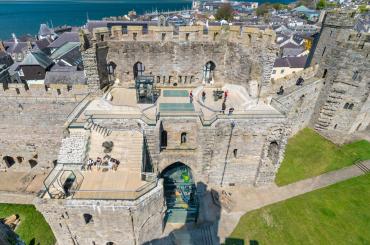 News
22 July 2022
Facebook
The work on the King's Gate, once completed, will improve site accessibility allowing wheelchair users to reach the top of the King's Gate tower via a glass lift.
Visit Caernarfon Castle
5 November 2021
Facebook
Key representatives from Cadw and the project team gathered for a topping out ceremony which celebrates the project reaching the highest point in its construction.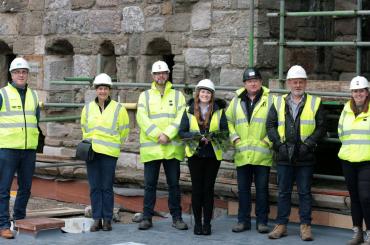 24 September 2021
A giant steel frame is hoisted over the battlements
July 2021
190 tonnes of scaffold is constructed around the King's Gate entrance
4 May 2021
Twitter
Find out from Buttress Architects how work is progressing on our project at Caernarfon Castle…
March 2021
Caernarfon Castle calls on local businesses for new catering opportunity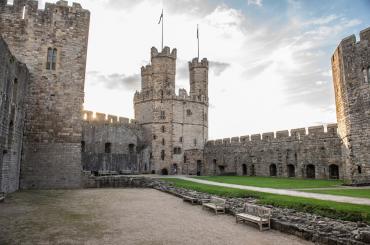 Be part of the visitor experience at Caernarfon Castle
February 2021
Historic clues uncovered during archaeological excavation
Largest ever excavation at Caernarfon Castle offers new clues about site's history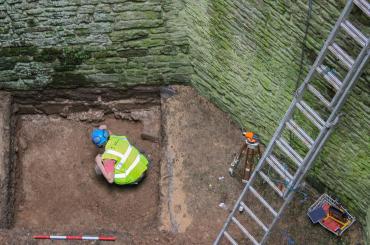 Find out how these discoveries were made
November 2020
GREEN LIGHT: pioneering plans approved for Caernarfon Castle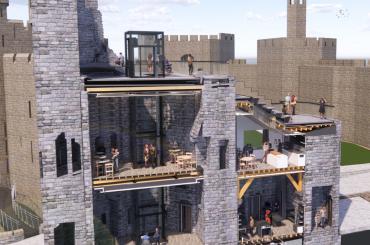 Read the full story here…
9 September 2020
Planning application submitted for Caernarfon Castle's exciting King's Gate redevelopment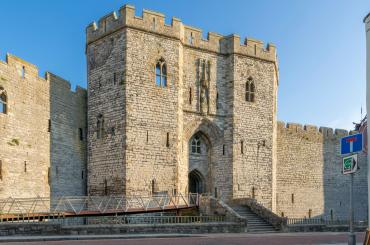 Read the full story...
October 2019
Gateways to a new level of world class heritage!
Million pound investment announced for Caernarfon Castle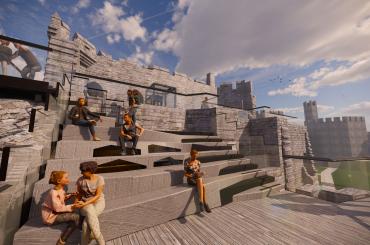 Read all about Cadw's ambitious project